Regular price
Sale price
$44.95 USD
Unit price
per
Sale
Sold out
Look, on the table, it's a flower, it's a picture frame, it's a photo gift... it's a Flower Popper.

The light pink Flower Popper stands proud in the white ceramic bud vase.  It will look stunning on a bookshelf, coffee table, nightstand or in a powder room.  The Flower Popper is not anchored to the vase.

A photo or message of your choosing is placed inside the center of the light pink Gerber Daisy to create a Flower Popper (patent pending).

The center photo/message is called a POPPER and it is attached with a magnet. The POPPER can be taken off and replaced with a new POPPER at any time.  This Bud Vase Flower Popper will continue to bloom with new photos/messages all year long.  Just order more POPPERS!
Upload your image UN Cropped and as a jpg file.
Vase: 6"H x 3.5"W
Flower Popper: 4.5"
Vase & Flower Popper: 9"H
POPPER: 1.5"

View full details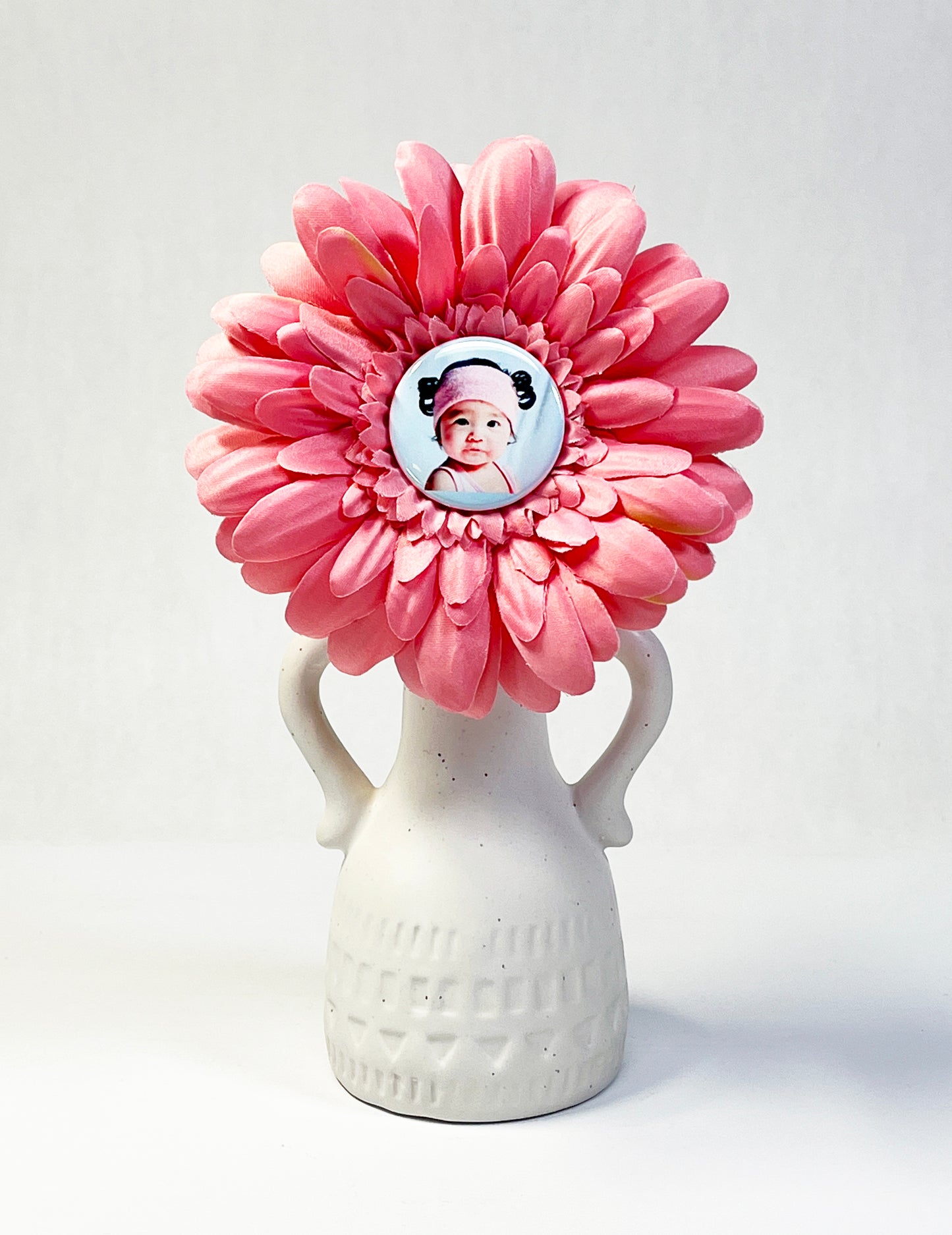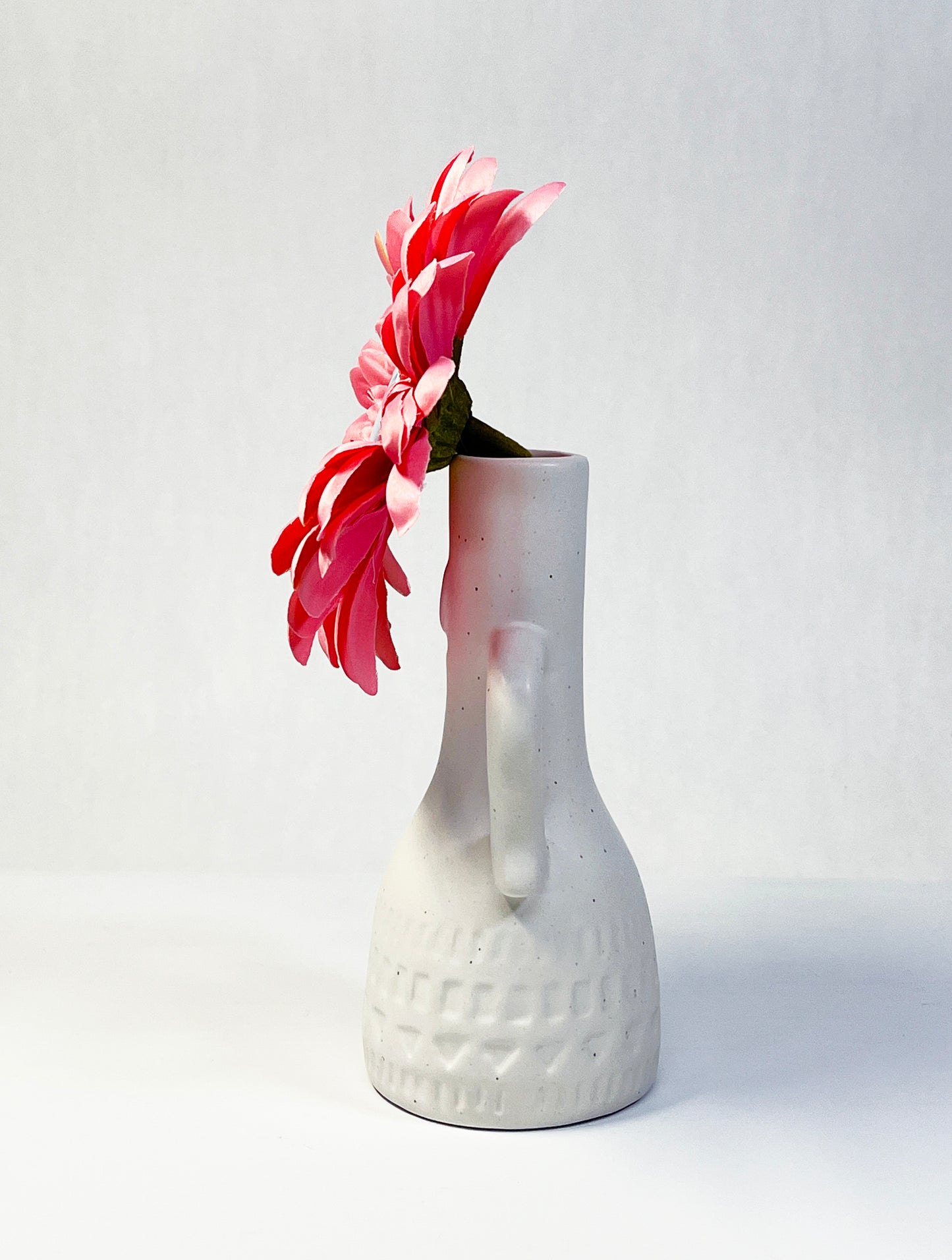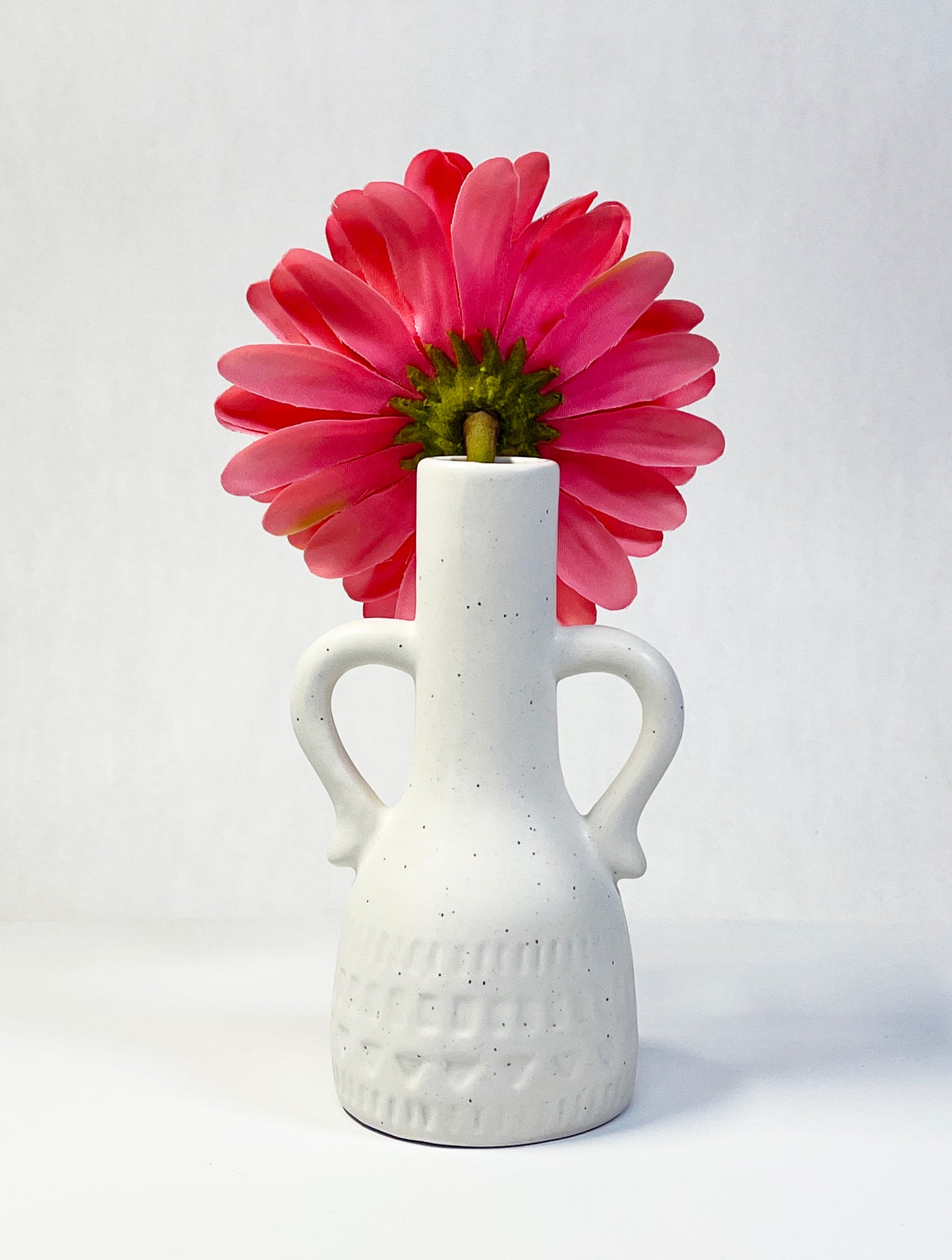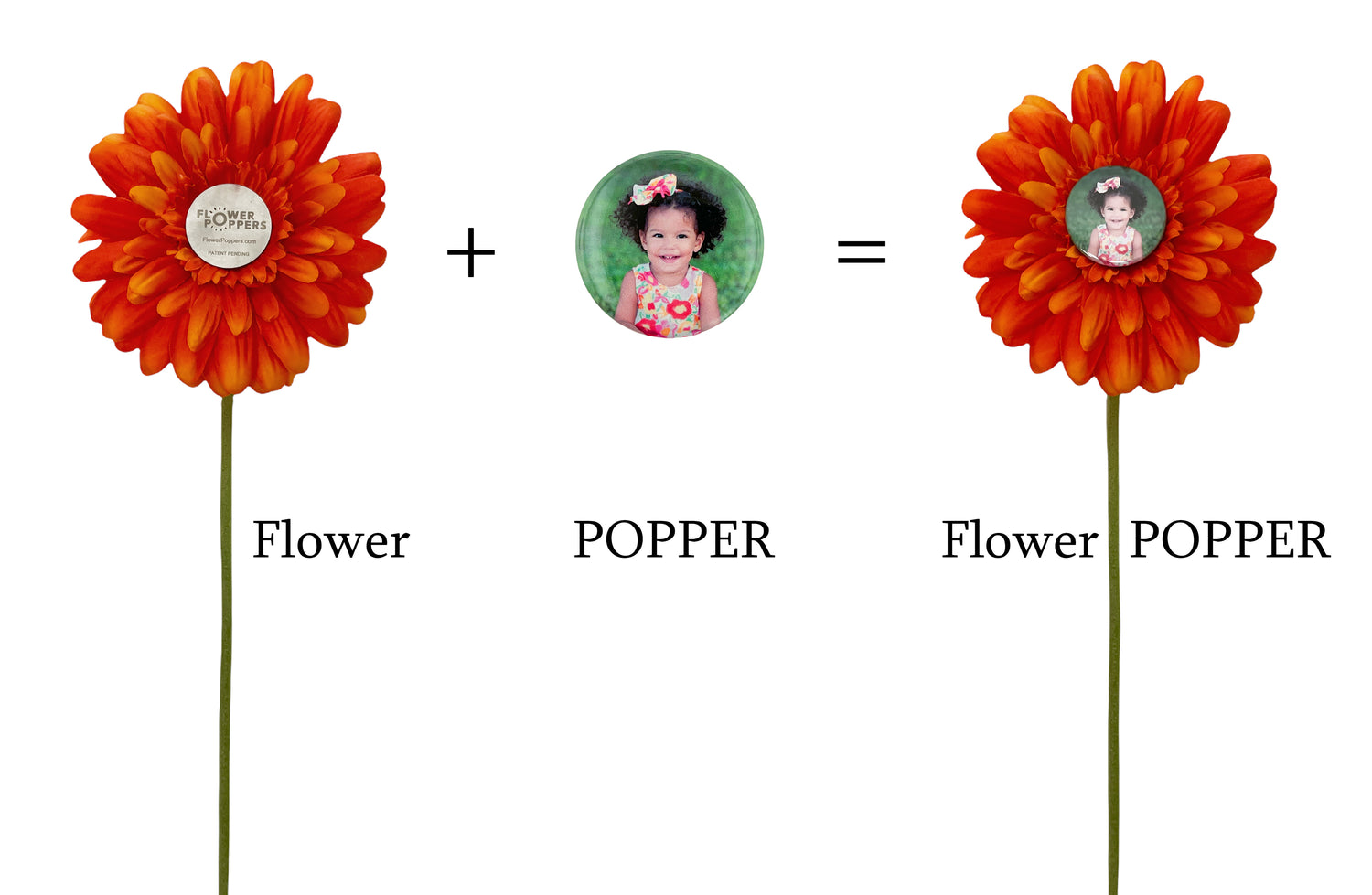 Turn your photo into a Flower Popper
The POPPER has a special magnet on the back that will attach to the center of the flower. It can be taken on and off very easily.